Spring Menu Changes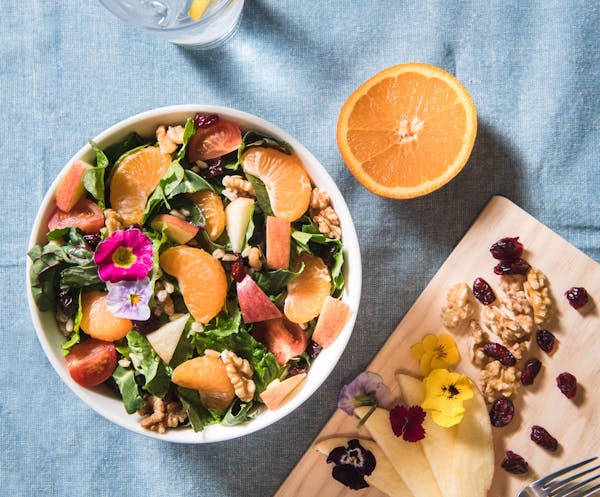 Spring is finally here! After a long, cold winter that included some historic frigid temperatures, it's
time for some warmer weather. At Salad Brothers, that means some fresh new menu choices to
go along with the changing of the seasons. Here's what you can expect, beginning Monday,
March 5th, 2018:

—Beef Up!
You asked for it, and now it's here—a beef salad packed with protein! Whether you're just a red
meat lover or a health nut looking for a clean, nutritious meal, the Beef Up! bowl won't disappoint.
Grilled beef, roasted paprika, and fried shallot give this salad a rich, savory taste, but the hard
boiled egg and optional avocado add-on make the salad creamy, too. As if two proteins weren't
enough, quinoa is also included in this hearty salad, providing consumers with some seriously
beefy nutrition. The Beef Up! Bowl is great with our homemade tahini dressing, but thanks to chef
Jaesung Lee, a new yuja (citron) dressing makes this salad all the more unique!

—Citrus Bloom
Annyoenghee gasseayo (안녕히 가세요) Winter Harvest (윈터볼), it is time to make room for the
Citrus Bloom, a tasty, fruit-focused salad perfect for a light meal. But while the flavors and
ingredients might feel gentle on your tongue and stomach, this bowl packs some serious
nutritional punch! Chia seeds and oats keep the salad substantial without weighing down the
sweet, natural flavors of the apple, cherry tomato, and tangerine (귤). And yes, you can eat the
two small blooms that come in your bowl! Edible flowers and roasted walnuts pair well with our
homemade dijon dressing for a special spring treat.